Main content starts here, tab to start navigating
#Run4Restaurants with ROAR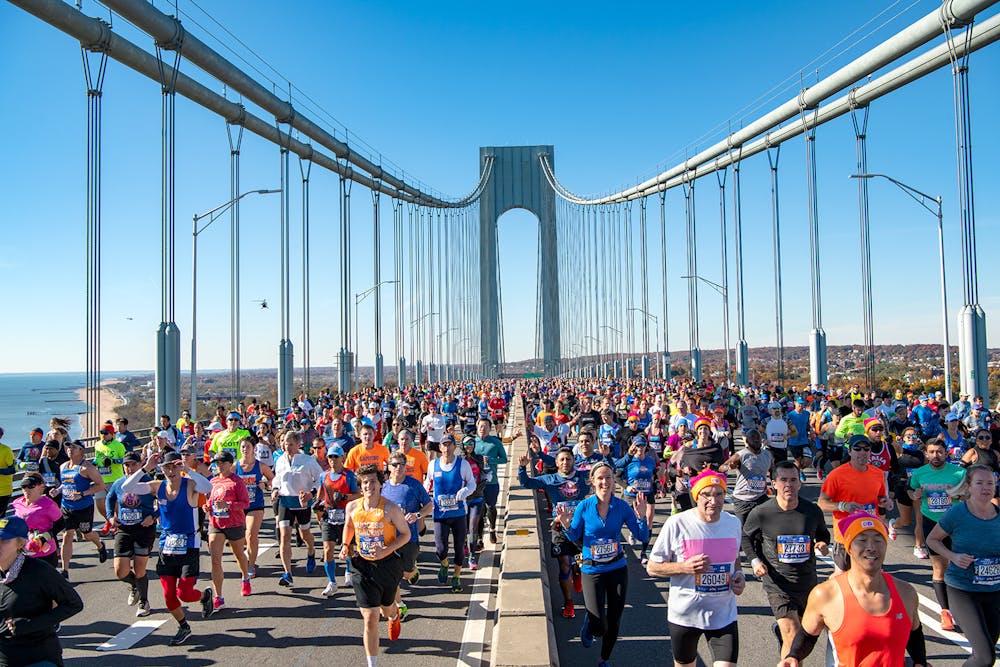 Team ROAR is thrilled to be running the 50th TCS NYC Marathon! We have assembled a team of restaurant staffers who will be hitting the streets of our magnificent city to raise awareness and support for ROAR!
All the money we raise will go to our 501(c)(3) to fund the ROAR Health and Wellness Project, which will offer deeply discounted (or free) health care, mental health care, financial planning services, and much more.
The ROAR #Run4Restaurants Marathon Cocktail Program
To kick off the Marathon week, Ryan Higgins, one of our runners and a captain at Llama San, has come up with the ROAR Marathon Cocktail Week, a fundraiser where restaurants in NYC will dedicate the sale of one cocktail (of your choice) to ROAR.
When does the ROAR #Run4Restaurants Marathon Cocktail Week take place?
October 24th - October 31st, 2021
Is there a deadline to sign up?
You can sign up anytime before October 31st, but if you would like to be included in press materials, please sign up by October 11th so we can get the list of restaurants out to press in time for the week to begin!
How do I sign up?
It's easy! Just fill out this Google Form!
How much per cocktail goes to ROAR?
$10 per cocktail
Do I have to make a specific kind of cocktail?
No! You choose the cocktail from your list, or make one up! Just designate it on your menu so guests know that when they drink that cocktail they are supporting ROAR's #run4restaurants and its Health and Wellness Program.
Once the week is over where do I send my donation?
You are able to donate online or by making checks payable to Restaurants Organizing Advocating Rebuilding, 496 Henry Street, Apt 1 Brooklyn NY 11231.
How else can I help promote such a great cause?
Once you decide what cocktail you are promoting for ROAR, share this promotion in your newsletter and on your social feed! We will amplify the promotion on our end, and will be sending out a press release with all participants!
Questions?
Email ohello@roarnewyork.org
✨ Meet Team ROAR ✨
* Fiona Thomas, @king.newyork
* Michelle Morgan, @tigerlilykitchennyc
* Ryan Higgins, @llamasannyc
* Carlos Barrera, @nomwah
* Nora Lidgus, Baker (previously @fortdefiance)
* Sean Feeney, @lilianewyork / @misinewyork
* Nate Adler, @gertienyc
* Ivy Mix, @leyendabk
* James Kent, @crownshynyc
* Andrea Strong, @strongbuzz_