Main content starts here, tab to start navigating
WELLNESS FOR OUR RESTAURANT TEAMS
Let's take care of each other.
ROAR was founded with one fundamental goal in mind — to take care of each other. As hospitality professionals, this has always been our mantra, and since the pandemic we have lived these words every day. In our first year, we raised over $3 million, which we delivered in cash grants to unemployed restaurant workers suffering financial hardship. We founded the first ever vaccine bus which vaccinated 50,000 restaurant workers and New Yorkers in the communities hardest hit by COVID.
It's no secret that the pandemic has been challenging for all of us — especially restaurant workers. We continue to have heart wrenching conversations on a daily basis with so many of the people who hold our industry up. This has been amongst the toughest times of our lives — and that's why we cannot wait any longer to support the mental health of our colleagues, our friends and those we work with day in and day out.
Starting today, ROAR is partnering with Coa — the gym for your mental health — to proactively offer mental health resources to restaurant workers on a large and meaningful scale. Our hope is that these initiatives will improve our lives by giving us all the resources we need to feel better and emerge stronger.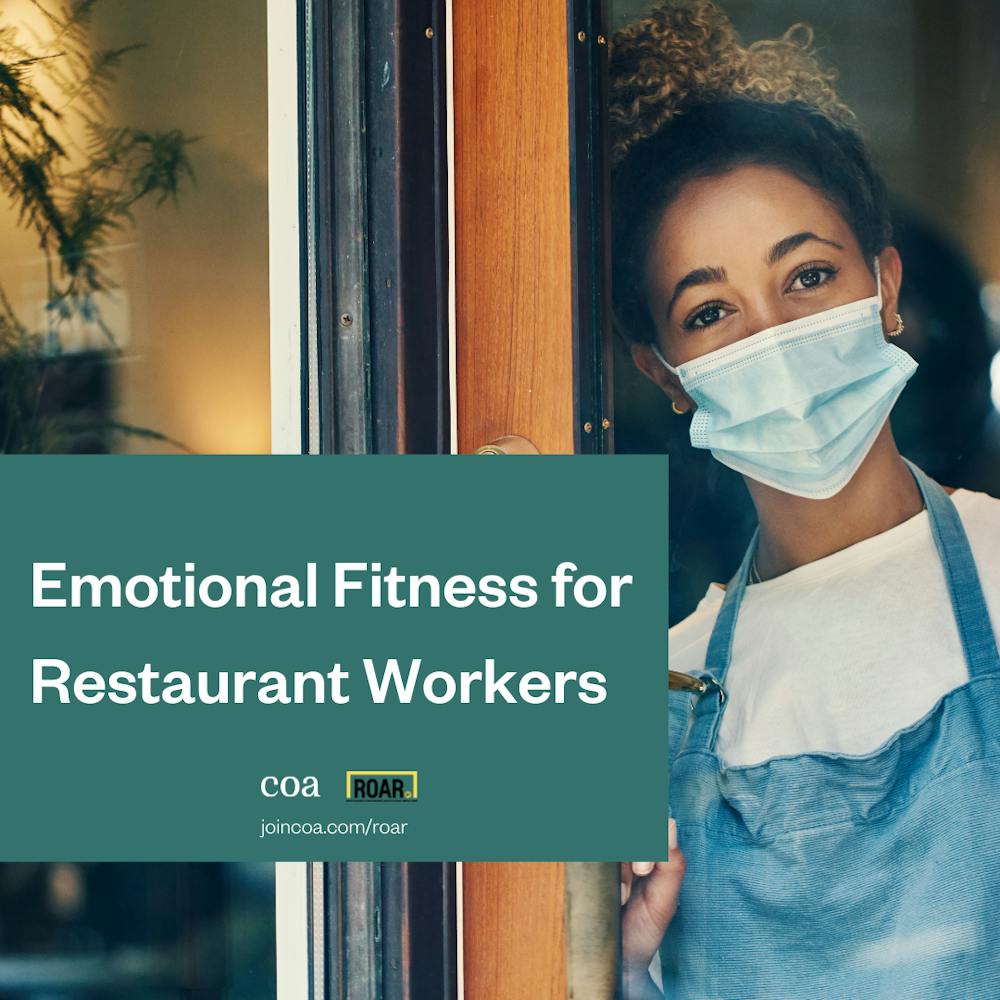 FREE Emotional Fitness Class on Oct 28th at 11am!
ROAR is covering the cost of 1,000 Free Intro to Emotional Fitness Classes for Restaurant Workers!
In this live class, you'll learn:
How to build a foundation for mental health through the seven traits of emotional fitness
Concrete tools, best practices, and strategies to kickstart a healthy emotional fitness regimen
How to encourage emotional fitness in your relationships at work and at home
8-Week Emotional Fitness Class COMING SOON
ROAR is subsidizing the cost of COA's signature 8-Week Emotional Fitness Class for Restaurant Workers. Stay tuned for sign up slots opening soon!